Text Message Bookings for Contractors
Are you tired of the hassle and confusion that comes with scheduling appointments for your contractor business? Do you find yourself juggling multiple phone calls and emails, trying to keep track of all your clients' requests and availability? If so, you're not alone.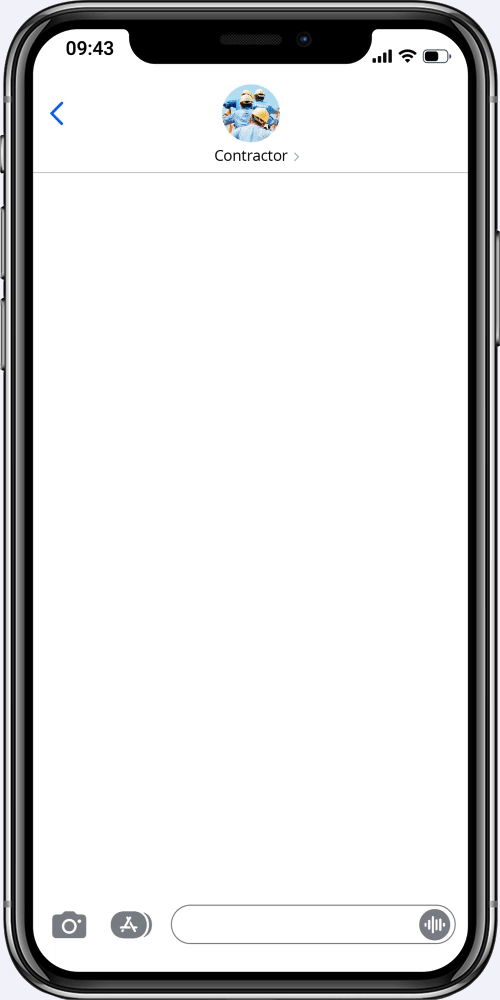 SMS Booking Flow
Many contractors struggle with managing their schedules and keeping their clients happy.
That's where a text message booking service like https://rezque.com can help.
A text message booking service is a tool that allows your clients to schedule appointments with you through text messaging.
It's a simple, easy-to-use system that lets you and your clients communicate quickly and efficiently.
With a text message booking service, you can send automated responses to your clients' requests, confirm appointments, and even send reminders before the appointment date.
How can a text message booking service benefit contractors?
Streamline the booking process: With a text message booking service, you can simplify the appointment scheduling process. Clients can easily send a text message to request an appointment, and you can respond with available dates and times.

Reduce missed appointments: With automated reminders, your clients will be less likely to forget about their appointments, reducing the number of missed appointments and resulting in fewer no-shows.

Increase customer satisfaction: By offering a convenient and efficient booking process, you can improve your clients' experience and increase their satisfaction with your business.

Improve business efficiency: A text message booking service can help you save time and resources by automating appointment scheduling and reminders, allowing you to focus on other aspects of your business.
Why choose Rezque.com?
Rezque.com is a text message booking service that is specifically designed for contractors. It offers a range of features that can help you manage your appointments and streamline your scheduling process. Some of the benefits of Rezque.com include:
- Automated appointment scheduling and reminders
- Customizable booking forms
- Integration with your calendar
- SMS and email notifications
- Easy payment processing

Conclusion
As a contractor, your time is valuable, and managing your schedule can be a challenge. By using a text message booking service like Rezque.com, you can simplify your appointment scheduling process and improve your business efficiency. With automated reminders and a convenient booking system, you can also reduce missed appointments and increase customer satisfaction. Try Rezque.com today and see how it can benefit your contractor business.
Book a Demo