Text Message Bookings for Nail Salons
Are you tired of playing phone tag with your customers or having them forget about their appointments? As a nail salon owner, your time is valuable, and you need a booking system that works for both you and your customers. That's where Rezque's text message booking service comes in.
With Rezque, your customers can easily book appointments for your nail salon through text message. No more waiting on hold or missed calls - they can book whenever it's convenient for them, and you'll receive their appointment request directly in your Rezque account.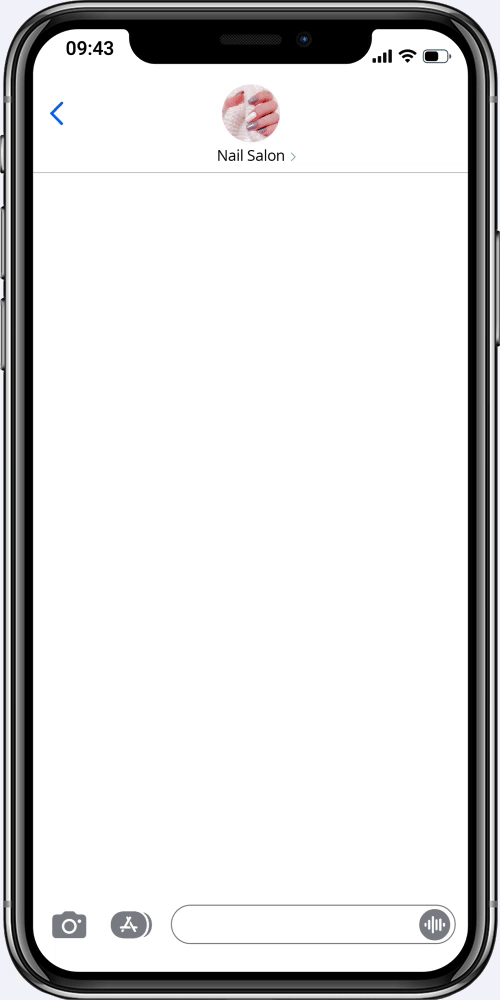 SMS Booking Flow
With a text message booking tool in place you can engage your customers within minutes as opposed to hours or even days.
Text message bookings also follows the natural conversations that take place between people when arranging appointments.
Rather than showing your entire availability, you show a few varied options so you don't overload your customers with too many choices.
Decision fatigue can hamper your customer's willingness to book an appointment with your business. By removing as many roadblocks as possible, you have a customer more likely to book.
Rezque's text message booking service offers numerous benefits for nail salons. Here are just a few:
Streamlined Booking Process: With Rezque, your customers can book appointments with just a few taps on their phone, and you'll receive their request instantly. No more back-and-forth calls or missed appointments.

24 / 7 Availability: Rezque's text message booking service is available 24⁄7, so your customers can book appointments at any time, even outside of your salon's business hours.

Increased Efficiency: Rezque's booking system automatically confirms appointments with your customers and sends them reminders before their appointment. This reduces no-shows and frees up your time to focus on providing quality service to your clients.

Customer Satisfaction: By offering a convenient booking process, your customers will appreciate the ease of scheduling appointments and may be more likely to return to your salon in the future.
Setting up Rezque's text message booking service is easy. Simply sign up for a Rezque account, customize your booking page, and start accepting appointments through text message.
Don't let missed appointments and phone tag hold your nail salon back. Upgrade your booking system with Rezque's text message booking service and streamline your scheduling process today.
Book a Demo